About Us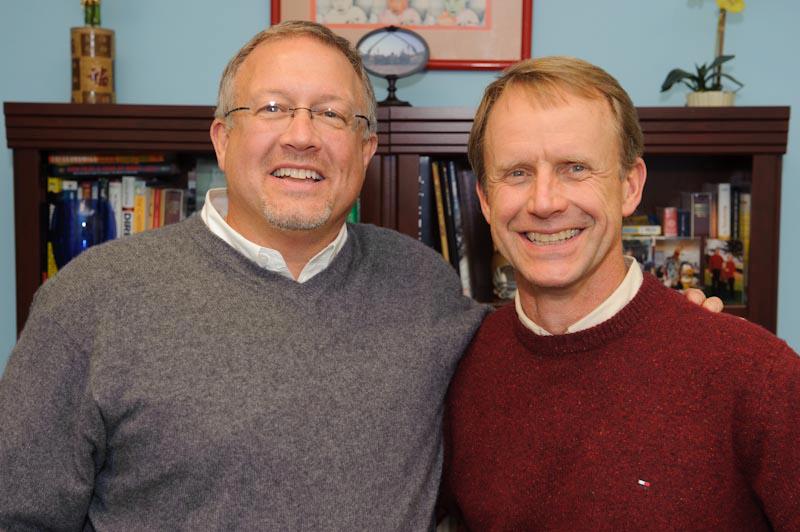 Welcome to our website:
For over 27 years, Pat Finch operated Finch Insurance Services while Jim Pirkle operated Financial Affairs & Insurance Services.  Our two businesses helped thousands of Californians obtain group and individual insurance coverage.  In 2011 we combined efforts under Finch and Pirkle Insurance & Financial Affairs. Today, we and our staff are better prepared to serve our clients and many more in a constantly changing marketplace.
Whether you buy online or in person, an agent is ALWAYS involved with your purchase, even though you may never meet them.  Each time you pay your premium, that agent is getting paid a commission.  Every agent must offer you the same products at the same prices.  We feel it is SERVICE that truly sets us apart.  You're paying a commission so we stand ready to prove we are worth it.  If you have any problems, they become our problems and our business.  Our detailed attention to clients has resulted in the majority of our new business coming from referrals.
We will not sell you something and disappear.  You'll never hear our clients say, "I don't know who my agent is because I never hear from them!"  We are always a phone call or email away. OR, feel free to drop by our downtown Monterey Office and talk to us in person. We'll contact you a couple of times a year to keep you up to date on critical issues surrounding your coverage(s) or just to wish you a Happy Birthday or Holiday Greeting.
We are not an employee of any insurance company.  We don't have any quotas to meet which would cause us to push one policy on you over another that would be a better fit.  We provide objective information to consumers to assist them in making informed decisions about their insurance needs.  Some of the carriers we work with are not listed on this website because they do not have user friendly web link connections.  We will shop every avenue available to us to secure as many options as we can for you and your family or business. We will be happy to secure you a quote from any specific carrier you may have in mind.  If we are not licensed with them directly, we have a number of General Agencies that we work with that give us access to just about every carrier in the market. 
We are both aggressive and creative in finding and designing coverage for individuals, families and businesses. When our clients experience a rate increase, we know they do not want to hear, "There is nothing you can do."  We feel there is always some option available to our clients.
Thank you for spending time at our site.  We hope to have the opportunity to work for you, your family and/or your business and its' employees.
ONE LAST REMINDER – DO NOT CANCEL ANY EXISTING INSURANCE until you have spoken with us.  If you have already applied for coverage, wait until you have been approved by your new carrier AND have your new ID card AND contract in hand.  Inside your contract, look for the page that includes the "Schedule of Benefits" and review this carefully to ensure you got what you thought you were buying.